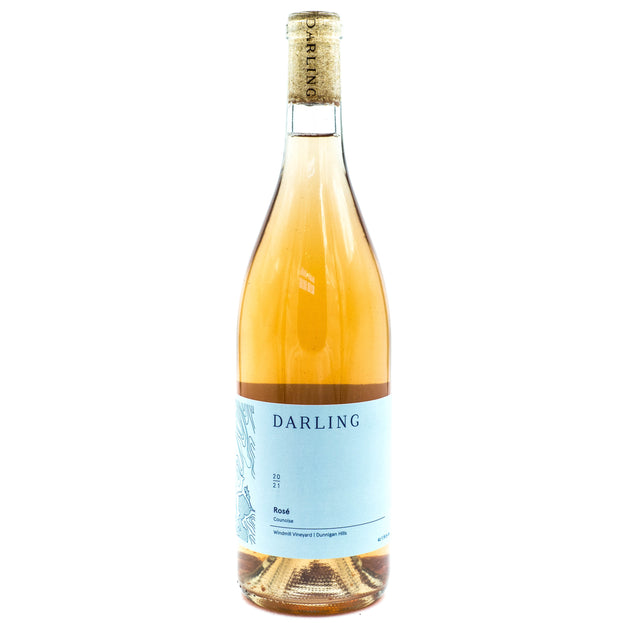 Darling Wines Windmill Vineyard Dunnigan Hills Counoise Rosé 2021
We have 1 in stock (Inventory is live and accurate)
100% Counoise grown at the Windmill Vineyard, made famous by Steve Matthiasson. Grown in the Dunnigan Hills AVA in the Sacramento Delta, where southern French grapes thrive in the hot days and windy cool nights. 
Unfined, Unfiltered and and the farming is certified organic.
We ship wine to most states with a $100 minimum order for shipping. We don't ship spirits nor beer.
Summer shipping advisory: Orders placed from now until the fall will be held at no charge for cooler weather unless immediate shipping is requested.