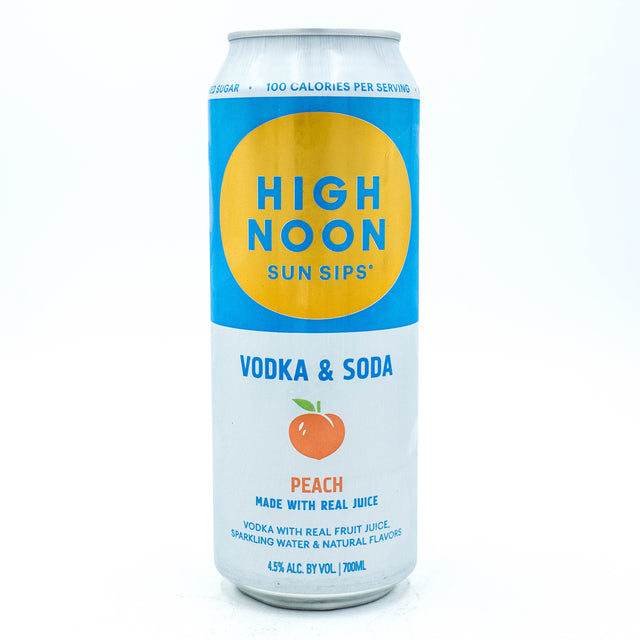 High Noon Hard Seltzer Peach 700mL
We have 15 in stock (Inventory is live and accurate)
May your hard seltzer be made with real vodka and real juice! This is not a malt beverage like some other cans of pure mystery. Just real vodka, real juice, and sparkling water. 100 Calories, no sugar added, gluten free.
We ship wine to most states with a $100 minimum order for shipping. We don't ship spirits nor beer.
Weather shipping advisory: Orders placed during times of extreme heat or extreme cold will be held for no charge until more favorable weather returns.