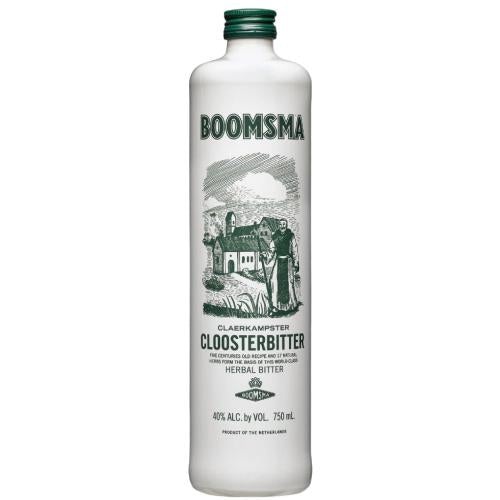 Boomsma Claerkampster Cloosterbitter
We have 6 in stock (Inventory is live and accurate)
Boomsma Claerkampster Cloosterbitter is an 80 proof liqueur that is an ideal substitute for Green Chartreuse. Featuring a more subtle licorice flavor complemented by a stronger mint and ginger finish, it offers a versatile cocktail option while saving you money! 
We ship wine to most states with a $100 minimum order for shipping. We don't ship spirits nor beer.
Weather shipping advisory: Orders placed during times of extreme heat or extreme cold will be held for no charge until more favorable weather returns.