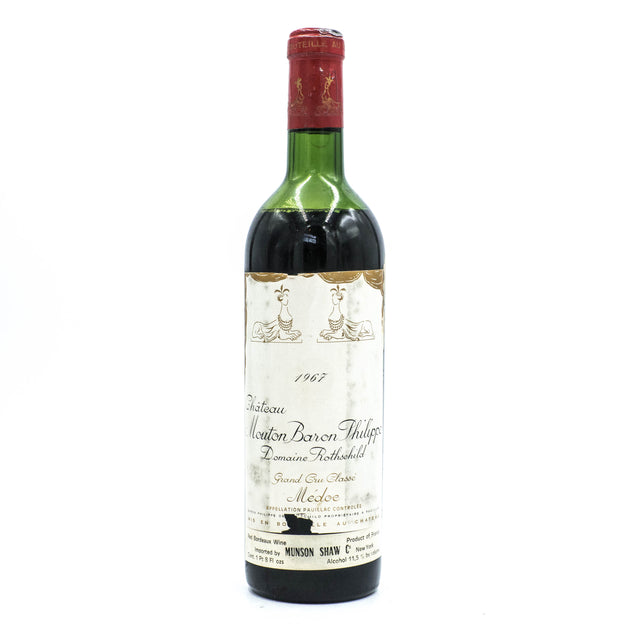 Chateau Mouton Baron Philippe 1967
We have 1 in stock (Inventory is live and accurate)
From a temperature controlled private cellar. Mid shoulder fill, good color. 
This Pauillac is a 5th growth now bottled under the name Chateau d'Armailhac. 
We ship wine to most states with a $100 minimum order for shipping. We don't ship spirits nor beer.
Summer shipping advisory: Orders placed from now until the fall will be held at no charge for cooler weather unless immediate shipping is requested.