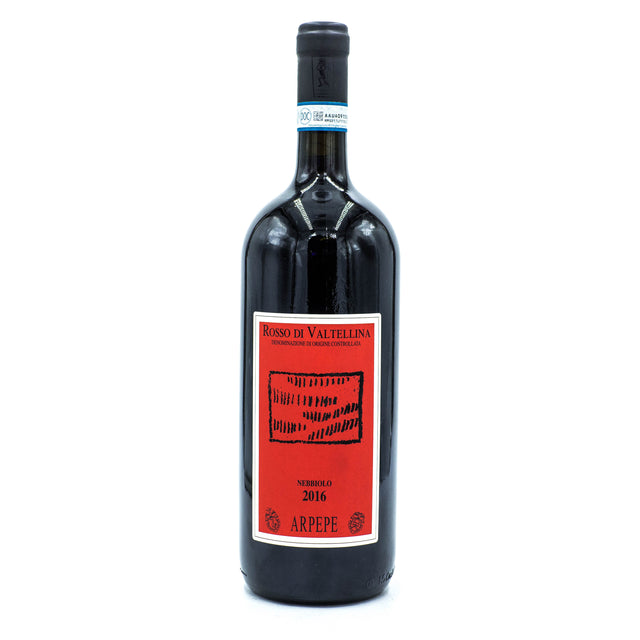 ArPePe Rosso di Valtellina 2016 1.5L
We have 3 in stock (Inventory is live and accurate)
ArPePe is the quintessential producer in the Alpine region of Valtellina, and no wine sums up this gorgeous valley more than their Rosso di Valtellina. Valtellina is an east-west deep valley in the Alps which is more known for ski resorts than wine. The wine found here, though, is spectacular. Vines cling to life on the steep hillsides which are flooded with sun as they face directly south. Some sights are so steep and remote that grapes are transported by helicopter. There is no better wine to discover Valtellina than this bright and juicy yet complex Nebbiolo.
We ship wine to most states with a $100 minimum order for shipping. We don't ship spirits nor beer.
Summer shipping advisory: Orders placed from now until the fall will be held at no charge for cooler weather unless immediate shipping is requested.