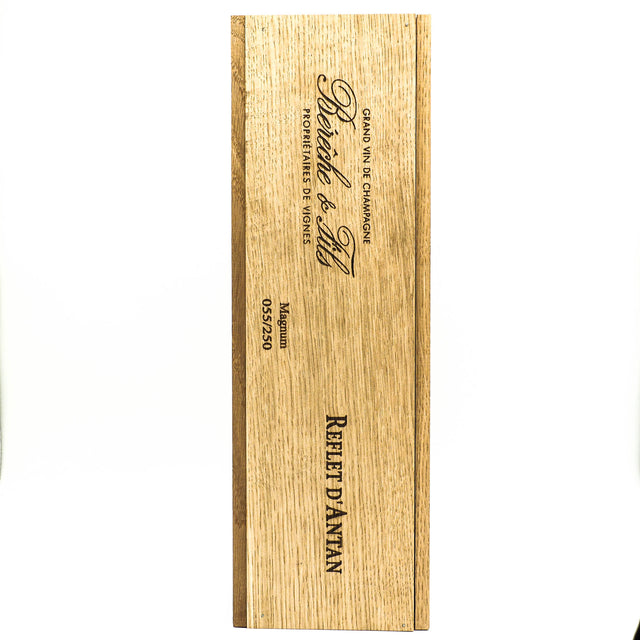 Bereche Reflet d'Antan Brut NV 1.5L
We have 1 in stock (Inventory is live and accurate)
Founded in 1847 in the village of Ludes, it's been only recently that these wines have been catching fire, thanks to brothers Raphael and Vincent Bereche. 
Reflet d'Antan is a solera aged Champagne and this bottle has a base vintage of 2015. One third of each barrel is removed each year and then topped with the new vintage. This provides many different ages of wine to become this Champagne and adds complexity to the final product. All cru wines from Bereche are aged sur lee under cork which means they need to be manually disgorged. This cuvée is now only released in magnum every 2 years. 
We ship wine to most states with a $100 minimum order for shipping. We don't ship spirits nor beer.
Weather shipping advisory: Orders placed during times of extreme heat or extreme cold will be held for no charge until more favorable weather returns.