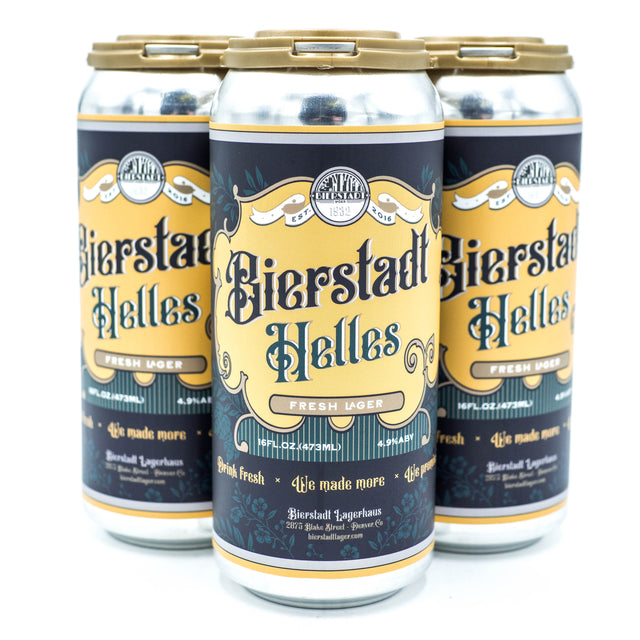 Bierstadt Helles Lager 4pk
We have 9 in stock (Inventory is live and accurate)
This Helles is around 5% abv so it shouldn't leave you unable to defend your views on politics and religion. We often find those things are the only things worth talking about anyway. The people that say "you shouldn't discuss such things because it's rude" aren't drinking enough Helles.
We ship wine to most states with a $100 minimum order for shipping. We don't ship spirits nor beer.
Summer shipping advisory: Orders placed from now until the fall will be held at no charge for cooler weather unless immediate shipping is requested.