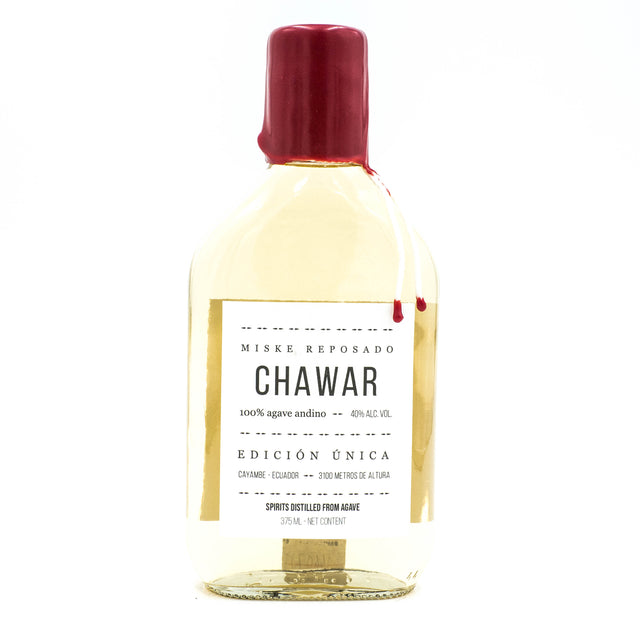 Chawar "Miske" Reposado 375ml
We have 4 in stock (Inventory is live and accurate)
Chawar is a spirit from Ecuador, South America from Agave Andino. The Andean agave (agave americana) grows wild in the highlands of Ecuador and has more than 120 traditional uses. Chawar is a miske, a South American cousin of tequila and mezcal. It is high-altitude, raw agave spirit.
The company works with a group of indigenous women high in the Ecuadorian Andes who maintain their ancestral traditions of harvesting and preparing this ancient spirit. The sweet sap that is extracted from the agave once it reaches 12 years of age. Andean Spirits buys the sap of the cooperative at fair prices and distills it into Miske at a distillery outside the city of Quito, Ecuador.
We ship wine to most states with a $100 minimum order for shipping. We don't ship spirits nor beer.
Summer shipping advisory: Orders placed from now until the fall will be held at no charge for cooler weather unless immediate shipping is requested.