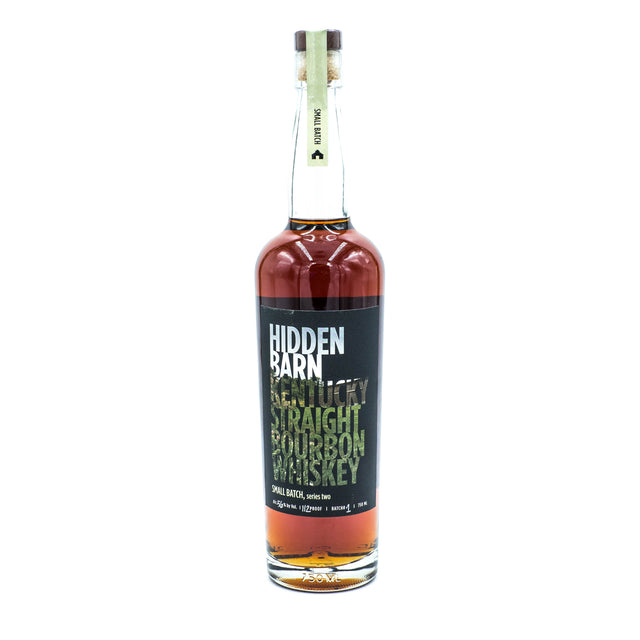 Hidden Barn Kentucky Straight Bourbon Whiskey Small Batch Series 2
We have 1 in stock (Inventory is live and accurate)
Series Two brings together pot still production and generously high rye mashbill, resulting in a flavorful and complex spirit. Barrels were distilled at M.B. Roland. The mash is fermented for three-four days using Christian County, Kentucky water and industry standard yeast. It is then double pot distilled and collected at 110 proof. The undiluted distillate is then matured in wood-fired Kelvin Cooperage American White Oak barrels. Barrels rest on property, and once matured, are filtered only for sediment before bottling. Located in Pembroke, Kentucky, M.B. Roland was the founding distillery of the Kentucky Bourbon Craft Trail.
SERIES: TWO
BATCH #001 | 112 PROOF | 10 BARRELS
TASTING NOTES: Juicy overripe blackberry, sweet concord grape, smoky undertones, milk chocolate, roasted nuts, and fresh mint
We ship wine to most states with a $100 minimum order for shipping. We don't ship spirits nor beer.
Weather shipping advisory: Orders placed during times of extreme heat or extreme cold will be held for no charge until more favorable weather returns.