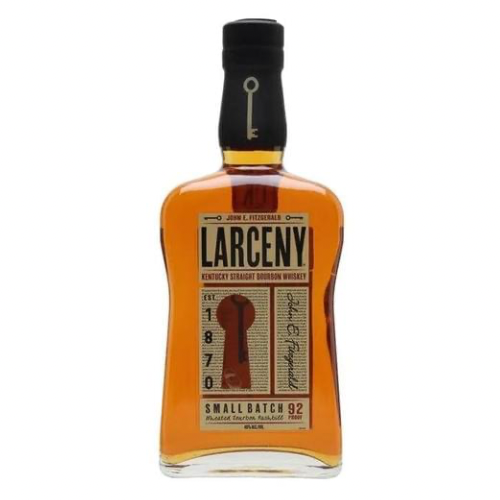 Larceny Small Batch Bourbon
We have 10 in stock (Inventory is live and accurate)
Larceny Small Batch Bourbon is a six-year-old Kentucky Straight Bourbon from the legacy of John E. Fitzgerald. Its mashbill features wheat as the secondary grain instead of rye, producing a softer and rounder taste. Master Distillers carefully select just a few barrels from specific floor locations to ensure consistent taste and quality. A one-of-a-kind wheated Bourbon.
We ship wine to most states with a $100 minimum order for shipping. We don't ship spirits nor beer.
Summer shipping advisory: Orders placed from now until the fall will be held at no charge for cooler weather unless immediate shipping is requested.