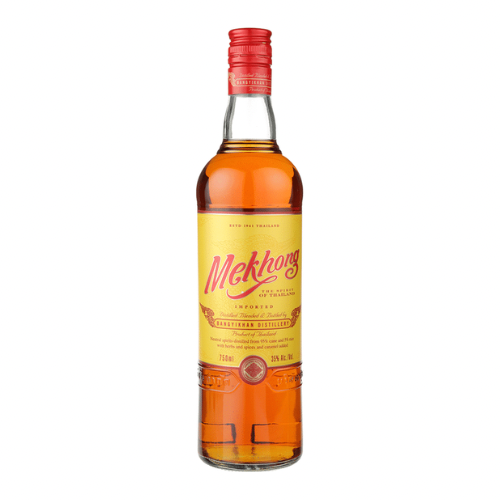 Mekhong Spirit of Thailand
We have 3 in stock (Inventory is live and accurate)
Mekhong Spirit of Thailand Liqueur blends 95% sugar cane/molasses and 5% rice produced at Bangyikhan Distillery with indigenous herbs and spices for an unmistakable aroma and taste. With its 35% ABV, Mekhong is great for cocktailing, such as the "Thai Sabai". Enjoy this delightful spirit straight or with your favorite mixers.
We ship wine to most states with a $100 minimum order for shipping. We don't ship spirits nor beer.
Weather shipping advisory: Orders placed during times of extreme heat or extreme cold will be held for no charge until more favorable weather returns.