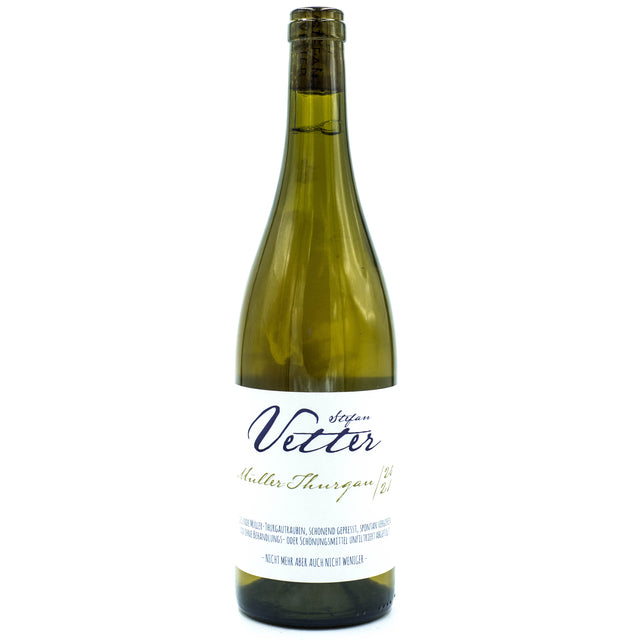 Stefan Vetter Müller-Thurgau 2021
We have 8 in stock (Inventory is live and accurate)
Vetter's 2021 Müller-Thurgau is, like the Sylvaner, ultra-fresh and lithe. The wine glows with a bright, detailed and complex fresh-sour citrus. It's a bit more mineral-water-like than the Sylvaner – not in a dilute way but in a very refreshing easy-drinking way.
Vetter's technique is worth noting, as it's unique. The basic Müller-Thurgau is sourced from younger vines around the terraced vineyard. The grapes are whole-cluster pressed without any maceration or crushing and put directly into old/neutral barrels. The wine is topped up while in barrel, but not sulfured. The wines are normally racked only once and then bottled unfined and unfiltered with lower SO2.
We ship wine to most states with a $100 minimum order for shipping. We don't ship spirits nor beer.
Summer shipping advisory: Orders placed from now until the fall will be held at no charge for cooler weather unless immediate shipping is requested.