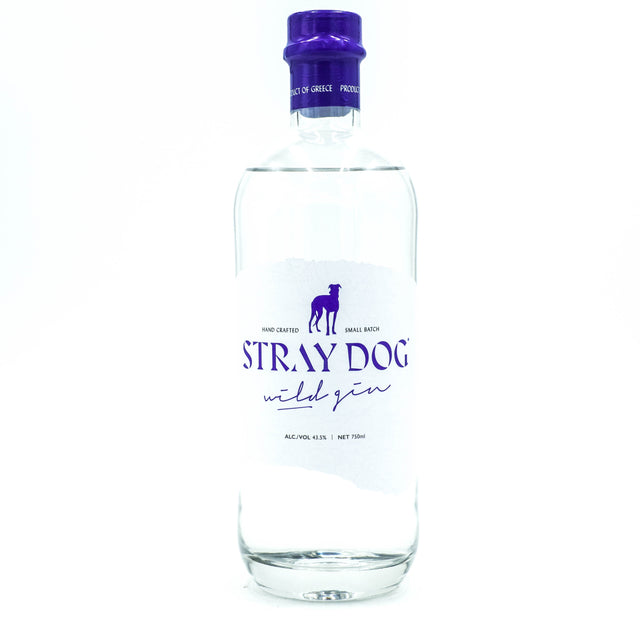 We have 1 in stock (Inventory is live and accurate)
From the unspoiled mountains of Greece, Stray Dog Wild Gin brings you the best of the Mediterranean in a glass.  This exceptionally smooth and complex gin can be savored neat or mixed. Wild foraged herbs including sage, rosemary and bay leaf come together with fresh citrus and mastiha to create a bright, herbal and truly savory gin.  
We ship wine to most states with a $100 minimum order for shipping. We don't ship spirits nor beer.
Summer shipping advisory: Orders placed from now until the fall will be held at no charge for cooler weather unless immediate shipping is requested.